Rihanna beautifully nourishes her son RZA while showcasing Savage x Fenty's latest maternity clothing line.
infinium-tech
If you had been anticipating Rihanna's entry into maternity fashion, your wish has come true! Savage X Fenty has introduced a collection of maternity bras, and as expected, this famous mother was among the pioneers, showcasing them as she nourished her one-year-old son, RZA.
It appears that these bras have received the baby's seal of approval.
"Not ur mama's maternity bras … designed by @badgalriri, approved by baby RZA 🫶🏾 #SavageXMaternity," The post's captions states.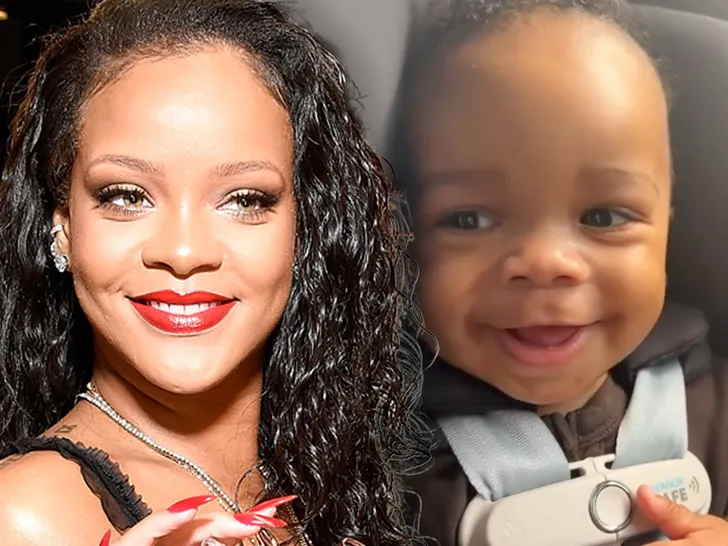 Click to see original post/pictures on instagram
Rihanna's Heartfelt Journey with Her One-Year-Old Son, RZA: Nurturing Parenthood and Enduring Influence
n the glittering world of celebrities, few narratives are as heartwarming and influential as the bond between a famous parent and their young child. Rihanna, the globally acclaimed singer, fashion icon, and business mogul, is experiencing the joys and challenges of motherhood with her son RZA, who is merely one year old. This article delves into Rihanna's journey as a new mother, exploring her dedication to parenthood, her ongoing impact on various industries, and the endearing moments she shares with her infant son.
Rihanna: A Shining Star
Rihanna, born Robyn Rihanna Fenty, has left an indelible mark on the music and fashion worlds. With a string of chart-topping hits and a captivating presence, she has risen to international fame. Beyond her musical accomplishments, Rihanna has successfully ventured into the realms of fashion, beauty, and philanthropy.
From her breakthrough singles like "Umbrella" to her genre-spanning hits, Rihanna's musical journey has been a source of inspiration for millions. Her ability to effortlessly transition between musical styles has solidified her status as a versatile artist.
Rihanna's impact extends beyond music. Her ventures, including Fenty Beauty and Savage X Fenty, emphasize diversity and inclusivity in the beauty and fashion industries. Through her Clara Lionel Foundation, she has also demonstrated a commitment to philanthropy by supporting education and healthcare initiatives.
RZA: The Beginnings of a Journey
RZA, just one year old, is the embodiment of hope and new beginnings for Rihanna. While his life is only beginning, he carries the legacy of his famous mother, making him a symbol of continuity and the future.
As Rihanna's infant son, RZA's early experiences will undoubtedly be shaped by her dedication to parenthood. Though too young to comprehend the magnitude of his mother's achievements, he will grow up in an environment influenced by her artistry, perseverance, and love.
Cherished Moments and Precious Bonds
The bond between Rihanna and her one-year-old son, RZA, is marked by precious moments that transcend the glitz and glamour of the spotlight. These private instances of maternal care, love, and connection are what truly define their relationship.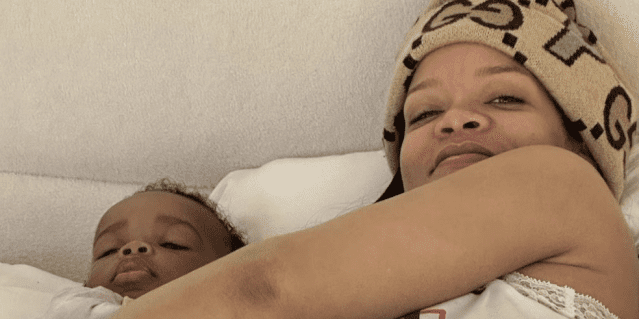 While the world may not witness RZA's infancy on the grand stage, the intimate moments shared between mother and son are a reminder of the universal experience of nurturing and parenting. Rihanna's journey as a mother is an inspiration to countless individuals, showcasing the beauty of this deeply human connection.
Impact and Legacy
Rihanna's influence spans industries and generations, and her role as a mother adds another layer to her legacy. Through her dedication to her son's upbringing, she is shaping a future filled with possibility and creativity. RZA, despite his tender age, symbolizes the continuity of Rihanna's journey and the values she holds dear.

Rihanna's journey into motherhood with her one-year-old son, RZA, showcases the universal joys and challenges of parenthood. As a global icon, she continues to inspire through her music, fashion ventures, and philanthropy. The intimate moments between Rihanna and her infant son reflect a profound and enduring connection, reminding us that even in the world of fame, it's the cherished bonds of family that truly matter. With RZA as a symbol of new beginnings, Rihanna's influence on the world will inevitably extend to the next generation.