Remembering the Eerie Legacy: Wrestling World Mourns the Passing of Bray Wyatt at 36
infinium-tech
Windham Rotunda aka Bray Wyatt  dies at age 36
WWE luminary Bray Wyatt, celebrated for his ingenious contributions to professional wrestling and his penchant for pushing creative boundaries with his innovative personas, tragically passed away on Thursday at the age of 36. The somber announcement came via a heartfelt message shared on social media by WWE's chief content officer, Paul "Triple H" Levesque.
Known in the ring as Bray Wyatt, his birth name being Windham Rotunda, he had taken a backseat in WWE due to undisclosed health matters in recent months. Wyatt's association with WWE dates back to 2009, though there was an unexpected hiatus spanning parts of 2021 and 2022 when he was surprisingly released from the organization. His resurgence in WWE came with a flourish last September, accompanied by an enigmatic narrative and cryptic visual vignettes, effectively boosting television viewership.
Levesque conveyed the news with a heavy heart, recounting a call from WWE Hall of Famer Mike Rotunda (Bray's father) that conveyed the unexpected loss of Windham Rotunda, affectionately known to wrestling aficionados as Bray Wyatt. Levesque's message also respectfully implored the public to honor the family's privacy during this trying time.
Wyatt's lineage is steeped in wrestling, with his father, Mike Rotunda, achieving fame as Irwin R. Schyster in WWE and under his real name in various other wrestling promotions. His uncle, Barry Windham, is acclaimed as one of the standout wrestlers of the 1980s and early 1990s, having been a pivotal figure in the illustrious Four Horsemen stable. Further extending the wrestling family tree, Wyatt's brother, Taylor Rotunda, has also been part of WWE under the moniker Bo Dallas.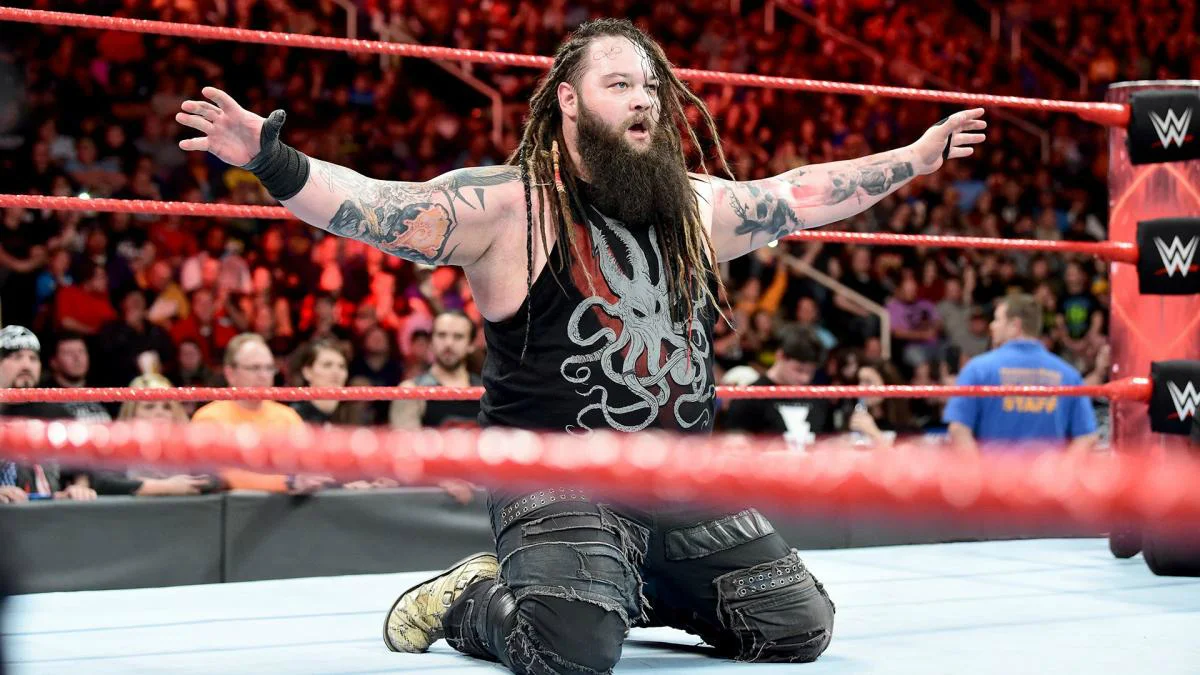 Windham Rotunda's personal life saw him married to JoJo Offerman, a former WWE ring announcer. Together, they shared two children, while Rotunda also had two other children from a previous marriage. His professional accolades included two-time WWE Universal champion and former WWE champion.
From his early days in WWE's developmental program as Husky Harris, Windham Rotunda eventually transformed into Bray Wyatt, a captivating figure who took on the persona of a sinister cult leader hailing from the swamp. Alongside his compatriots Erick Rowan and the late Luke Harper (Jonathan Huber), known as the Wyatt Family, they garnered acclaim in WWE's developmental territory NXT before transitioning to the main roster in WWE in 2014.
Wyatt's gift for storytelling, especially on the microphone, was evident during this period. His catchphrase "follow the buzzards" and the haunting lyrics "he's got the whole world in his hands" became synonymous with his eerie entrances, where audiences would illuminate the arena with cellphone lights as his haunting theme music played.
The year 2019 saw a reinvention for Wyatt, as he introduced the supernatural character "The Fiend," distinguished by a horrifying clown-like mask. This dual existence allowed him to inhabit the child-friendly realm of "Firefly Funhouse" skits while The Fiend grappled in his stead. These inventive concepts were often spearheaded by Rotunda himself, with The Fiend, although polarizing due to his near invincibility in the ring, capturing the imagination of WWE audiences.
In 2021, Rotunda returned to WWE after his release, reprising his role as Bray Wyatt—a character grappling with his haunting past including The Fiend and Uncle Howdy. Unfortunately, his return was curtailed in early 2023 as health issues forced him off television screens, his narrative left in limbo.
Dwayne "The Rock" Johnson paid tribute to Rotunda, praising his presence, charisma, and wrestling prowess, hailing him as a rare and remarkable character in the dynamic world of professional wrestling.